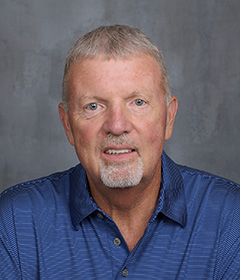 Mark Bell learned painting fundamentals as a young man maintaining the painting for 50 schools in the Ferguson-Florissant school district. Graduating to Journeyman painter four years later, Mark went to work for Gus. T. Handge Painting. At that time Handge Painting was one of the largest shops in St. Louis employing over 100 painters. This is where Mark honed his skills in commercial painting: office buildings, schools, factories, shopping centers, churches, airports, etc.
Following his work with Handge Painting, Mark's focus turned to upper-end new home painting when he went to work for Able Painting (now West Park) and John Kuykendahl. New home construction in St. Charles and West St. Louis county was starting to boom so work was plentiful. Mark's experience with Able was invaluable because he learned the many different techniques involved in custom interior painting, which is the market he now serves on a daily basis.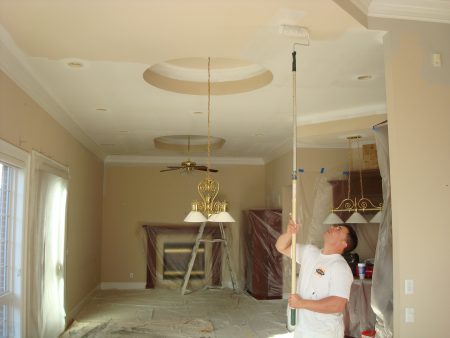 In 1982, Mark combined his custom interior painting skills with the commercial painting skills acquired earlier in his career and started his own company, Bell's Painting Company, LLC. From the beginning, Bell's Painting has been built on a foundation of satisfied clients. Some of those original customers who chose Mark in 1982 are still with the company today. Many of Mark's customers are professional people with full schedules who need to place a high level of trust with the person they hire to come into their homes. Local realtors have also been very pleased with Mark's service when he helped sellers get their homes ready to market and for buyers who wanted to customize the look of their new home after a purchase. General contractors have also come to rely on Mark as a reliable and professional resource for their business.
In addition to painting, Mark has also participated in over 100 rehab projects.
With over 30 years of experience and a proven track record, Bell's Painting is a good choice for your painting needs.